Hope you enjoyed your long weekend (if you happened to have the day off) and said goodbye to summer in whatever way you know how!
Without further ado, here's the skinny on the first ever Make It Monday project! Let's start things off with a good beat and flashing lights colors. If you missed what this September series is all about check out out post on Cultivating a Personal Practice.
WHAT WE MADE
Short stop-motion film using colored tiles, synced to music. The end result reminds me of a mid-90s MTV interstitial or New Wave music video.
HOW WE MADE IT
First, we sorted the tiles by color
Then we set up the tripod, camera, lights, white craft paper for background, and got to work
In each of our different layouts we snapped a photo after each change of a tile (the time consuming part)
After the shoot, Luke edited our shots into loops syncing them up with a piece of his music he had lying around (the other time consuming part)
Technical Details
Materials: found tile samples
Camera: GoPro Hero 3
Editing: Sony Vegas
Music: FL Studio
WHY WE MADE IT
Once upon a time, when we lived in California, Luke rescued these tiles out of the dumpster behind his office. The architectural firm that shared their building was going out of business and throwing out tons of stuff. For a while we had an entire 5-foot model of downtiwn San Francisco in our living room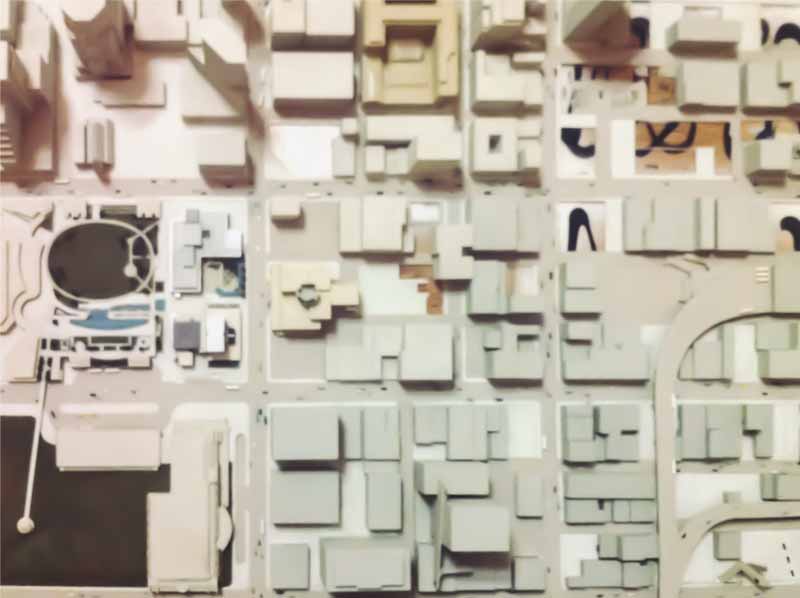 These tiles have stayed on our craft shelves through four different moves—they make the cut every time because we're craft supply hoarders we've convinced ourselves we're saving them for a special project. Make It Monday was a great excuse to pull them out. Why video? Because it's our medium de jour lately (you might see more videos this month), and Luke is up for any excuse to brush up on his video work, and this was a chance to try stop-motion animation.
WHAT WE LEARNED
Sometime mid-project:


AnnaHow's it going? Is it any good?

LukeUgh…I'll know how I'll feel about it when it's done
Main lesson: It's the doing that counts! We kept having to remind ourselves that this wasn't about the outcome but the action of practice.
Real talk: this isn't our best work, and we really wanted it to be! We created some pressure for ourselves, because we didn't want our first Make It Monday to be a big ol' fail.
Withhold judgement until the next day. Luke here! I hated how this looked mid-way through and was ready to throw in the towel. But it came together (IMO) at the last minute, like one of those Bob Ross videos where it just looks like you ruined a painting with a black smear, then all of a sudden it's a "happy little tree".
Do we like how it turned out? Yes. But are we completely happy with our finished product? Of course not. Damn perfectionistic nature!

Most of our criticisms stem from wishing we had more time to work on it. Life is busy, scheduling is tough, and Netflix sings a siren's song. In order to create the life you want, I think you gotta work on finding a balance that allows you time to breathe, explore, and create without feeling like your attention is being pulled elsewhere.
Join us!
We find video to be a great medium for collaborations with other artists. So if you liked this and want to join in the fun let us know! It doesn't matter your medium; music, art, film, dance, acting, juggling…let's make something together.
Did you make something this week you'd like to share? Let us know on facebook or email